Licensed Star Wars Ceramics
Coming Soon to Color Me Mine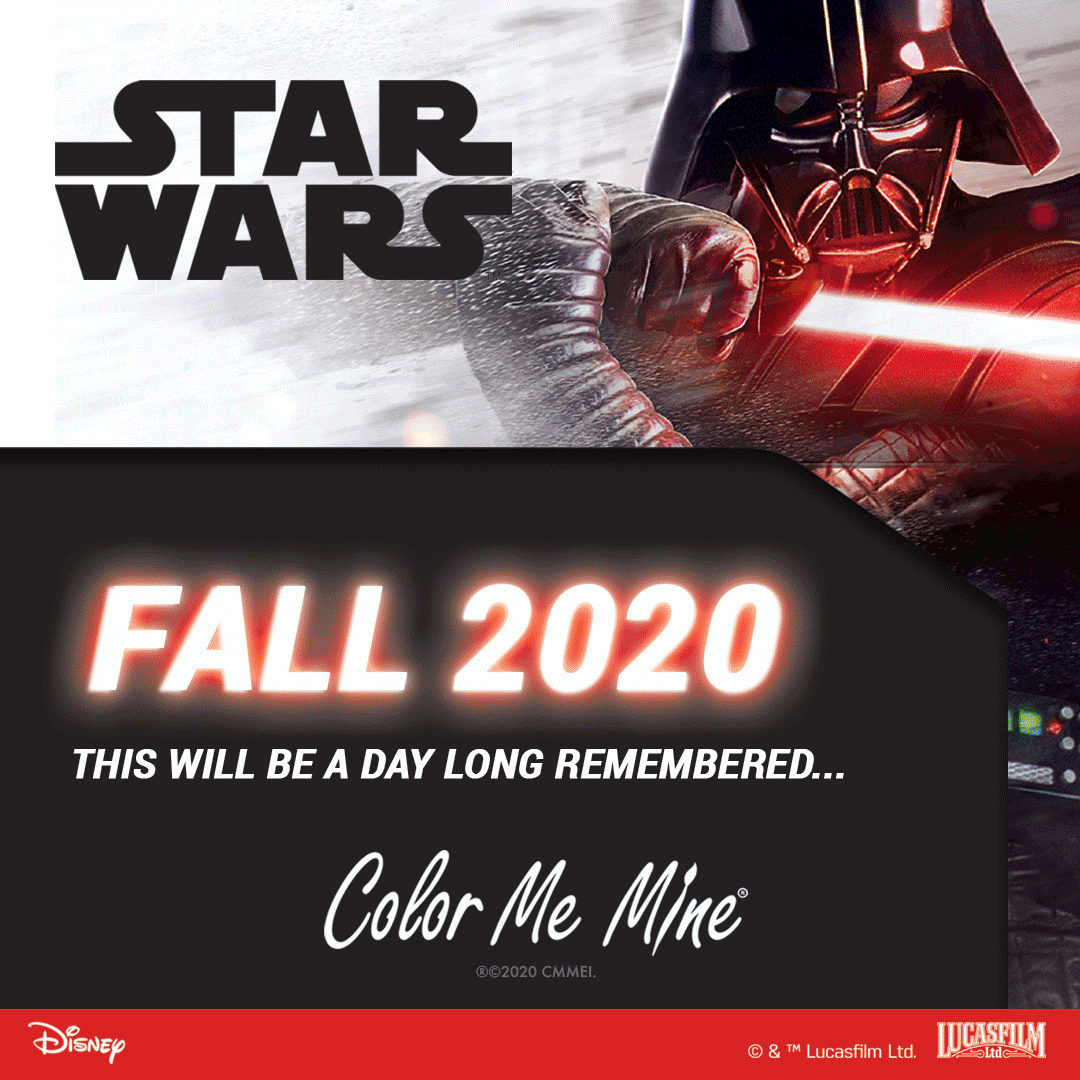 #STARWARS #COMINGSOON #FALL2020 #COLORMEMINE #POTTERYPAINTING
Stay in the Star Wars Know:
1) Make sure you are on the email list of your local Color Me Mine studio, and
2) Follow your Color Me Mine studio on social!
To find the studio near you… CLICK HERE
Since wait we must, color we will!
CLICK HERE to download your FREE Star Wars coloring sheets!